Safe Harbor Evergreens Benefit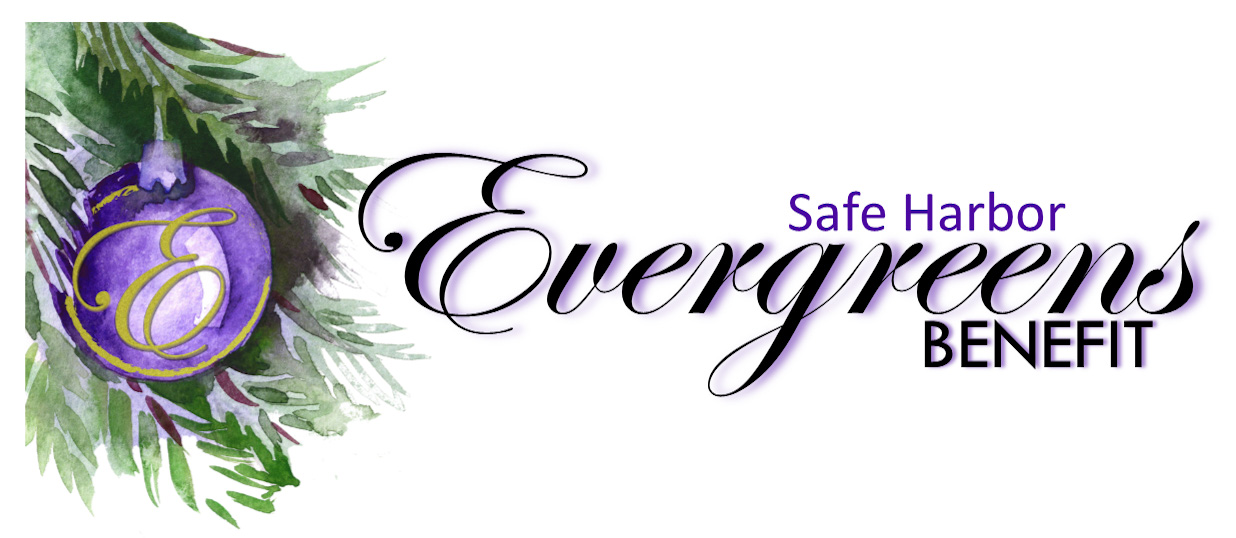 Join us for Safe Harbor's 22nd annual Evergreens Benefit on November 13th, 2018. As our signature fundraising event of the year, Evergreens is essential for raising the vital funds necessary to provide comprehensive, free services to survivors of sexual and domestic violence. This elegant benefit is attended annually by over 600 supporters from across the state, including community leaders and local business owners. All the proceeds from Evergreens go directly to support services for domestic violence survivors, children impacted by violence, and sexual assault survivors.
The evening will feature one of the largest silent auctions in the county, followed by dinner service and a festive live auction filled with gorgeous, donated Christmas trees and luxurious vacation packages. Guests will experience powerful selections from speakers celebrating the strength and resiliency of survivors, and relaying the hope that together as a community, we can end the cycle of violence.
Evergreens is made possible each year thanks to support from dedicated individuals and partner organizations from across Utah. Our generous event sponsors provide monetary support to help offset the cost of our venue and supplies. We are always seeking in-kind donations that can be used in our silent or live auction. Interested in volunteering for Evergreens? Send us an email at volunteer@safeharborhope.org for more information on the different volunteer roles or to sign up for a shift. This is a semi-formal event and classy holiday attire is encouraged.
For any questions or concerns, please contact:
Alana Cloud -- alana@safeharborhope.org -- (385) 515-4008