LUNAFEST | Short Films | By, For, About Women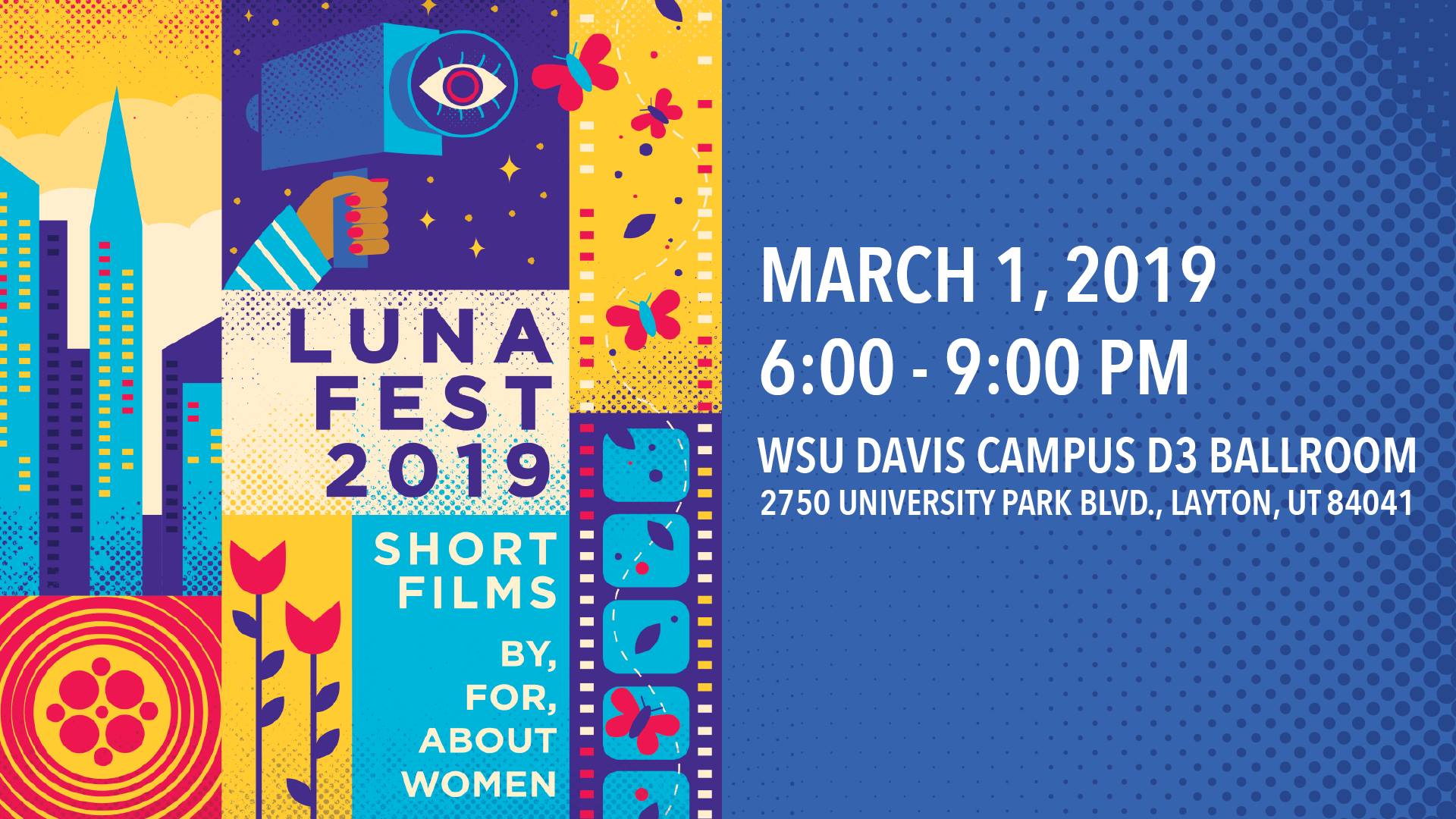 We are proud to be a Blue Moon Sponsor of the Weber State University Women's Center's 4th annual LUNAFEST!
LUNAFEST is a film festival, and Weber State Women's Center annual fundraiser, that highlights short films made by, for, and about women. Tickets are $10 for students and $15 general admission. The event will feature free popcorn and concessions, a t-shirt giveaway, fabulous door prizes from local businesses, and a photo booth.
This year, proceeds raised will go towards the Safe@Weber Fund and our community partner, the Safe Harbor Crisis Center. Safe@Weber is a Weber State University (WSU) violence prevention and education program that works to create healthy and safe relationships for all. Safe@Weber also houses the WSU advocate who helps students on campus who are experiencing stalking, dating, domestic or sexual violence and other forms of discrimination. Donations to the Safe@Weber fund helps WSU sustain and improve efforts to educate and support students on campus.
Safe Harbor Crisis Center recognizes and celebrates the life-changing work that the Weber State University Women's Center offers to the students and faculty at WSU. Safe Harbor and the WSU Women's Center strategically collaborate in our shared mission to create a safer community both on the Weber State Campus as well as throughout the whole of Davis County.
LUNAFEST 2019 is a powerful collaborative effort to bring women's voices to the big screen while raising awareness and critical funding to support the great work of our two sister organizations.