COLD: Susan Powell Case Files: The Untold Story LIVE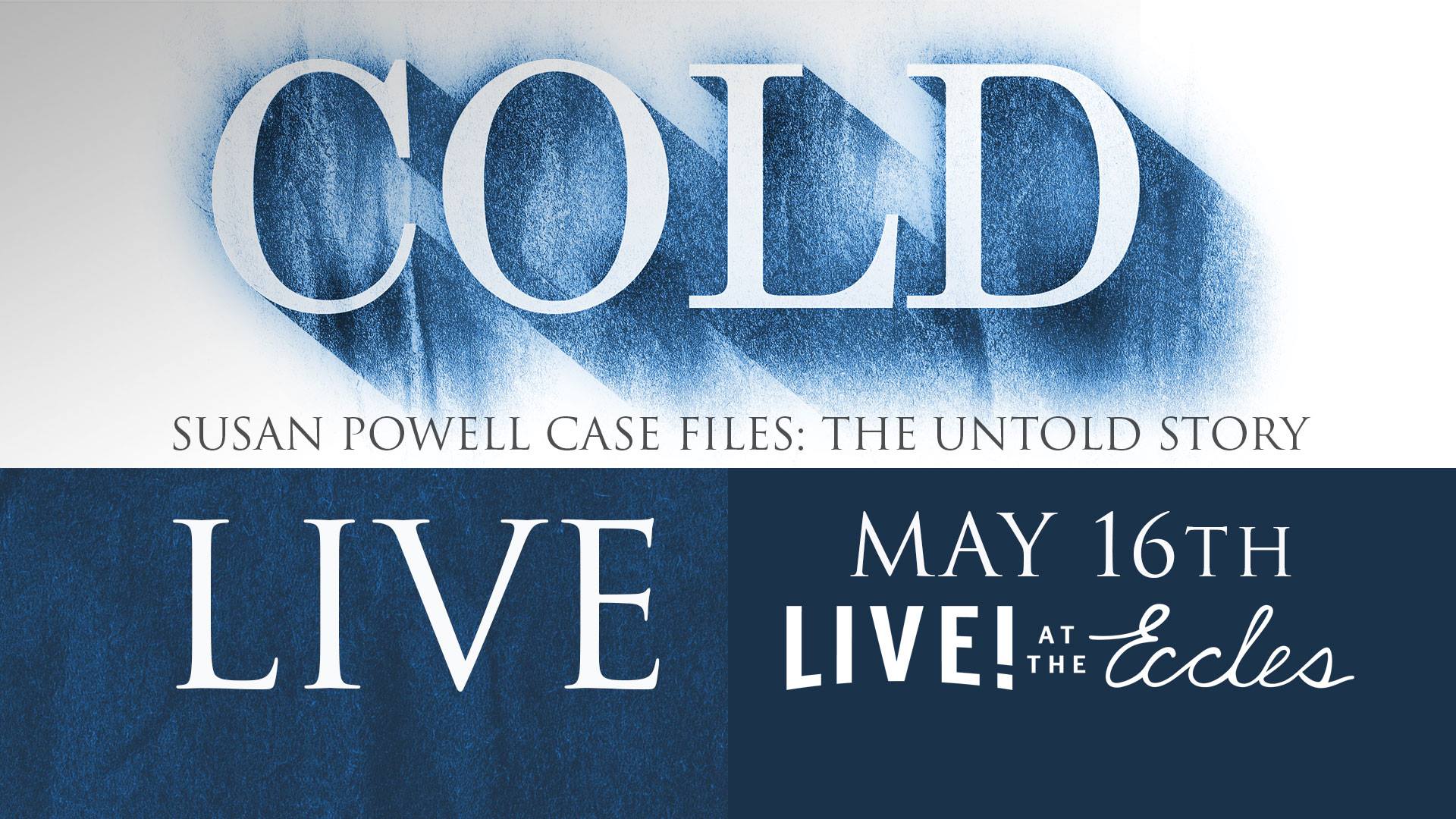 Tickets on sale March 15, 10am MST.
Live at the Eccles Presents COLD: Susan Powell Case Files: The Untold Story LIVE Thursday, May 16th, 2019 at the Eccles Theater on Main Street in downtown Salt Lake City. ArtTix is the official source for tickets for Live at the Eccles Events.
Forget everything you think you know about the case of missing Utah mother Susan Powell.
Spend an evening diving even deeper into the untold story of the disappearance of Susan Powell, hosted by "COLD: Susan Powell Case Files: The Untold Story" podcast investigative KSL reporter Dave Cawley.
"COLD: Susan Powell Case Files: The Untold Story LIVE" will provide Utah locals who have been following this case since 2009, the opportunity to ask their own questions to host, Dave Cawley, and other guests. The evening will include unseen footage, audio and new developments not explored in the podcast as well as special guests involved with the case. "In a live event, Cold ditches the script. We'll share more of our personal experiences investigating the case. You'll hear the story behind the story. We'll discuss the important themes and issues raised by Susan's disappearance and share how to turn those discussions into positive action in our own individual lives," says Cawley.
The COLD podcast premiered in November 2018 and has been downloaded more than 10 million times, continuing to be a trending podcast on Apple Podcasts. COLD is a weekly podcast from KSL investigative reporter Dave Cawley that reveals unprecedented details into Susan's case. No charges have ever been filed in Susan's disappearance. Her body has never been found, but now, there may finally be more answers.
"Susan Powell's case is a cautionary story many are connecting with. Recognizing the signs of domestic abuse before tragedy strikes is a significant reason for us to tell this story, and a reason we can feel good about. We are hearing from scores of people who say they saw the signs because of this telling of Susan's story and we hope it means fewer cases of violence in our community," says Sheryl Worsley, Director of Audience Development at KSL.
A portion of proceeds from every ticket sold will benefit the Utah Domestic Violence Coalition.
"If I die, it may not be an accident, even if it looks like one." -Susan Powell, 2008