Park City Community Forum | A Conversation with Kit Gruelle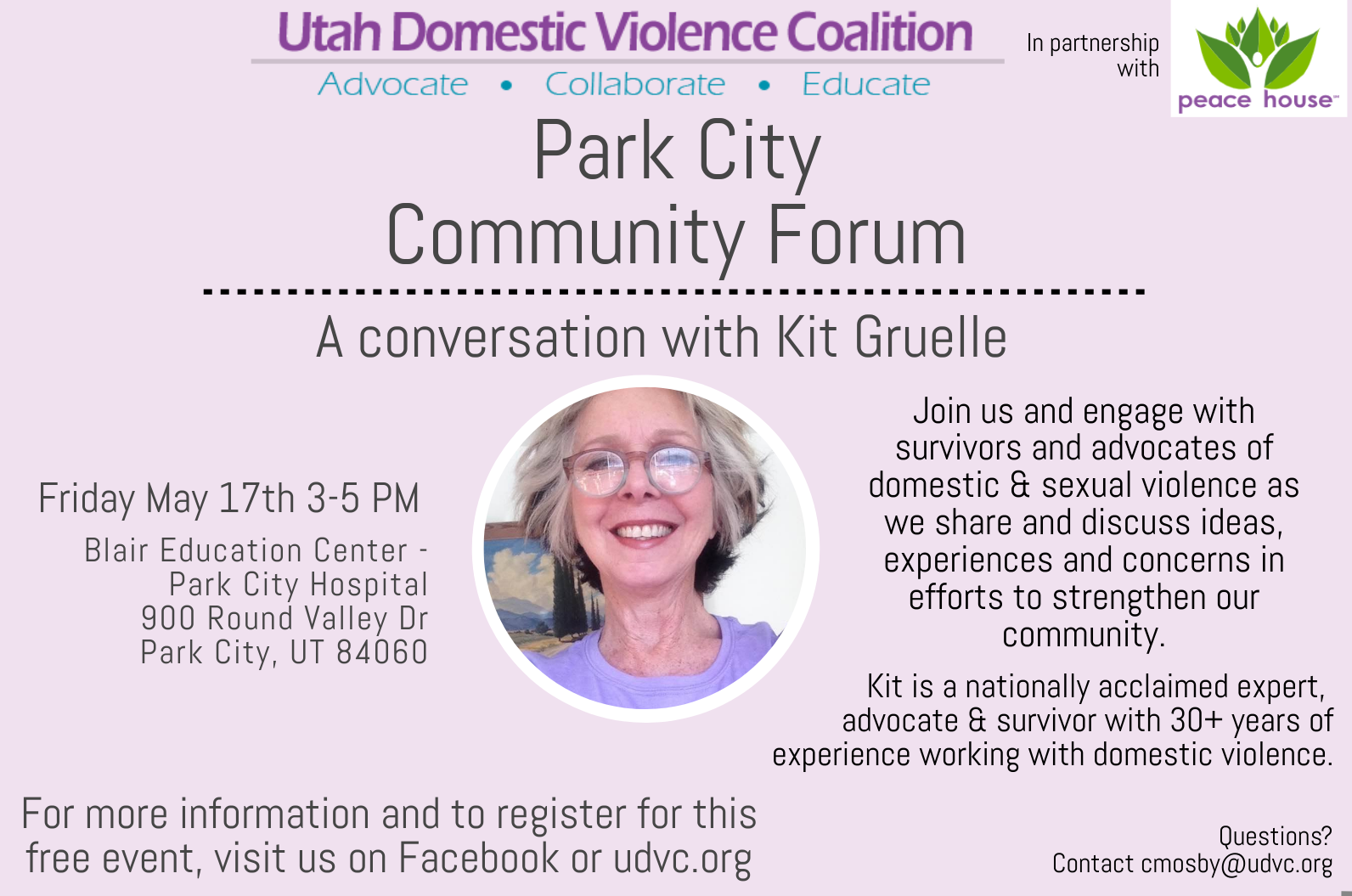 Utah Domestic Violence Coaltion is hosting a community forum in Park City, facilitated by nationally acclaimed advocate Kit Gruelle, to hear from people who are affected by domestic and sexual abuse and to hear from those who work in efforts against the violence.
A Community Forum is a safe space for people to come together, build partnerships, hear from panel experts, and share their thoughts and ideas about what we can do to end domestic violence and sexual abuse in Utah.
We welcome community members, survivors of domestic and sexual abuse or violence, loved ones of those who experience domestic violence and professional advocates working to support survivors in Utah.
Participate however you choose:
-Join the dialogue and work with our facilitator to use your voice to share your experiences, ideas and concerns
-Attend as an audience member—observe, listen and learn from those who share
-Submit a question or idea to our panel
-Help promote awareness of this event!
Space is limited. Register TODAY.