Ain't No Mountain High Enough!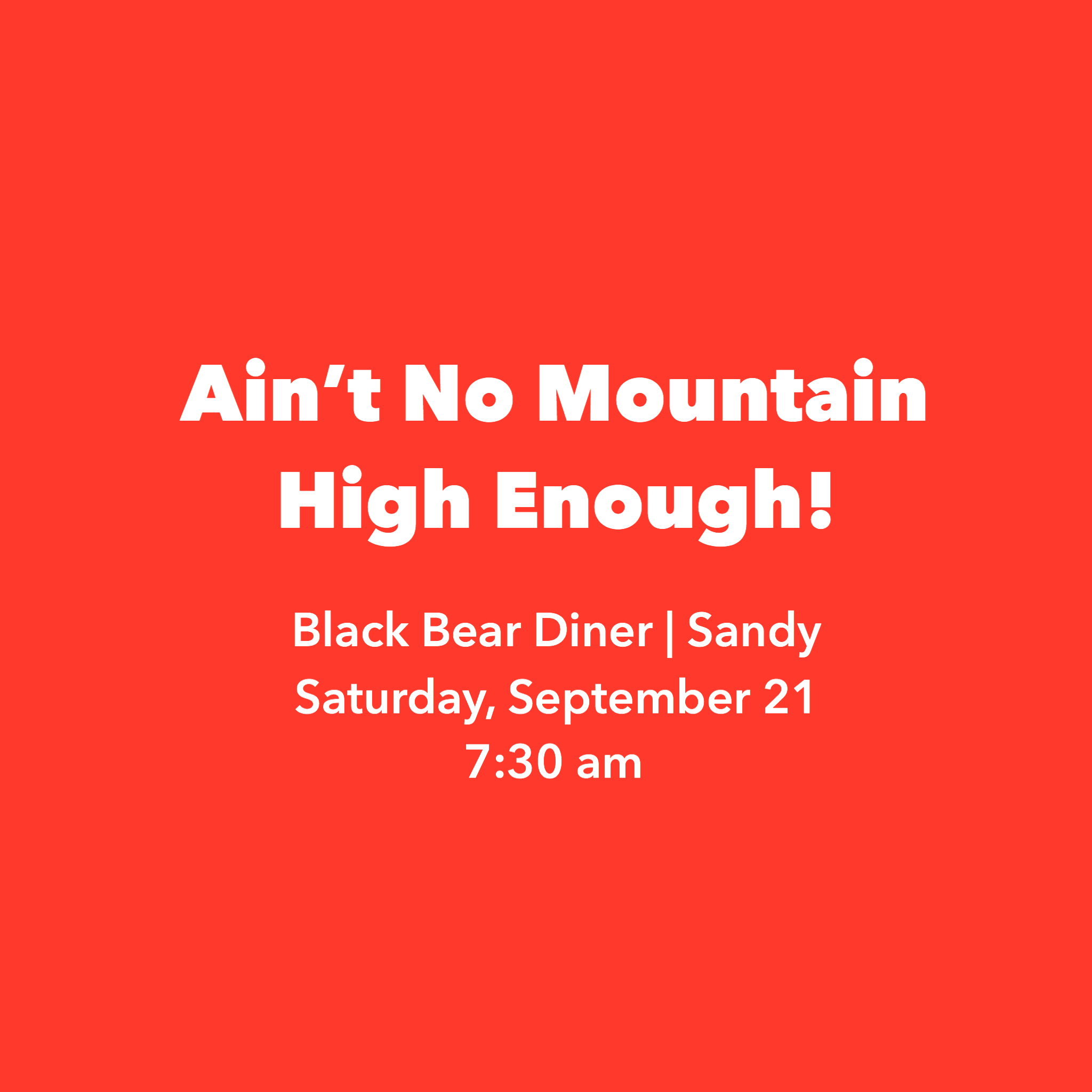 is stoked to announce the second annual Ain't No Mountain High Enough! ride. The ride will start at the Black Bear Diner in Sandy, where the good people there will provide us with a free pancake breakfast.
After breakfast, we will ascend all five of Salt Lake City's riding canyons: Little Cottonwood Canyon, Big Cottonwood Canyon, Millcreek Canyon, Emigration Canyon, and then, City Creek Canyon! By overcoming this daunting challenge—climbing more vert than the most prominent peak in the continental United States, and even more than the Mauna Kea volcano in Hawai'i—we show kids who have been abused that they, too, can overcome any challenge—that victims can become survivors!
Everyone who rides will be given a free pancake breakfast at the Black Bear Diner in Sandy, a free finisher's medal (courtesy of DNA Cycling), and a free Wheels of Justice water bottle (courtesy of UtahBikingLaw.com). Everyone will also be eligible to win a number of awesome prizes, thanks to our awesome community partners!
The ride is FREE. We simply ask that you consider making a donation to the cause (we are grateful for donations of any size). In addition to any personal donation you decide to make, you can also ask your family and friends to donate a penny for each foot of elevation you climb during the ride. ALL proceeds from the ride (and team kit sales, etc.) go to help the kids.
Please keep in mind that THIS IS AN UNSUPPORTED RIDE. Riders are responsible for their own hydration, food, and directions. By participating, you agree to the following:
As with all our club rides, this is an unofficial, unsupported ride. There will be no road closures or aid stations. Please obey all traffic laws and arrange for your own support. By participating in the ride, you agree to hold Wheels of Justice, a Utah Nonprofit Corporation, its executive director, board members, and agents, and all other people associated with the ride in any capacity harmless from all liability relating to your participation in the ride, and acknowledge that you knowingly and voluntarily assume full responsibility for all risks of physical injury arising out of your participation in the ride. By participating, you certify that you are in good health and fully capable of safely participating in the ride, which will involve intense and strenuous aerobic exercise and the other hazards inherent in road cycling.