Dine Out to Prevent Violence Food Truck Roundup | Cedar City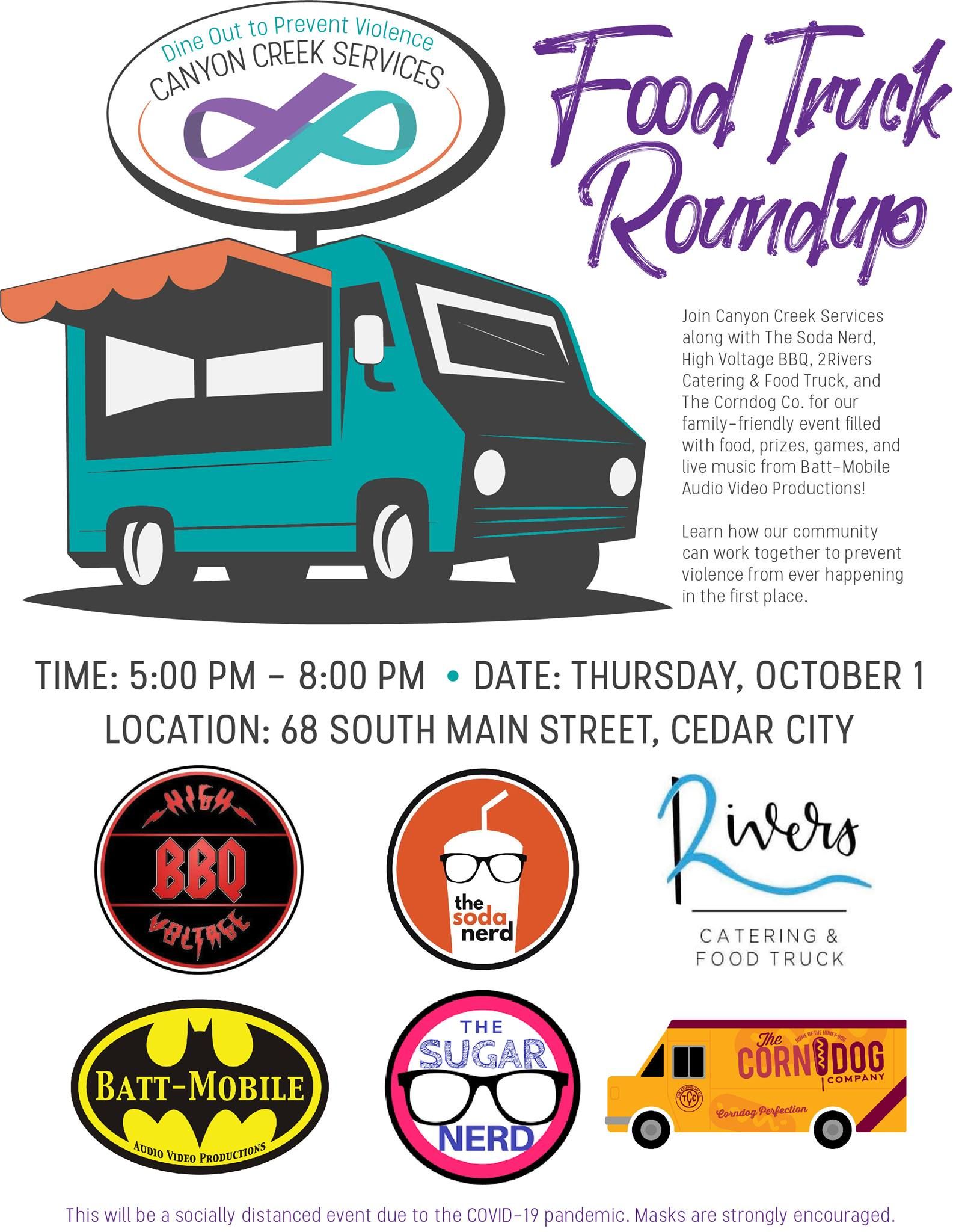 Enjoy a fun, family-friendly night with a live DJ (Batt-Mobile Audio and Video Productions), games, prizes and order dinner and treats from local vendors including The Soda Nerd, The Sugar Nerd, The Corndog Company, 2Rivers Catering & Food Truck, and High Voltage BBQ in the parking lot between the Soda Nerd and Stratford Court.
Learn how our community can work together and support Canyon Creek Services to prevent violence from ever happening in the first place.
Masks are strongly encouraged when not eating.