VIRTUAL FORUM: Domestic Violence as a Contributor to the Missing and Murdered Crisis on the Navajo Nation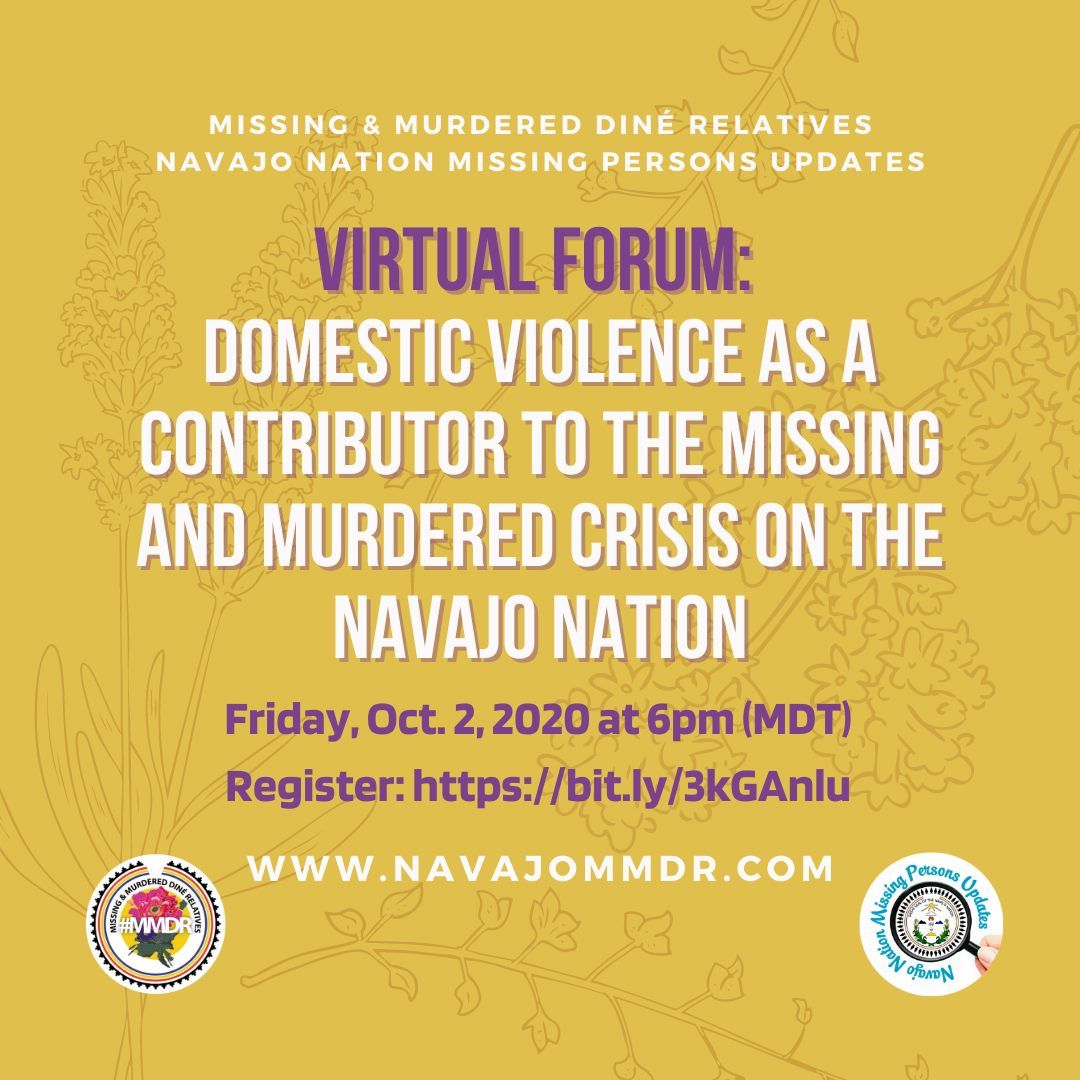 VIRTUAL FORUM: Domestic Violence as a Contributor to the Missing and Murdered Crisis on the Navajo Nation
Missing & Murdered Diné Relatives Virtual Forum will highlight domestic violence and how it acts as a contributor to the Missing & Murdered Diné Relatives (MMDR) crisis on the Navajo Nation. The panel discussion will include other topics such as missing persons cases, land/body violence, and LGBTQ2S issues.
3–5 questions will be posed to Diné panelists who have been engaged in community work relating to domestic violence and MMDR. The remaining 30 minutes will be dedicated to a Q&A session between the panelists and the audience. Please join us as we seek to bring awareness to these important issues and to hear back from our communities. We need you!
In addition, we will be kicking off October with a Domestic Violence Awareness Month virtual run/walk/hike campaign to honor Ariel Katsinski Begay and all relatives who have lost their lives to violence. More details to come during the forum.