The Naked Truth About Black Women in America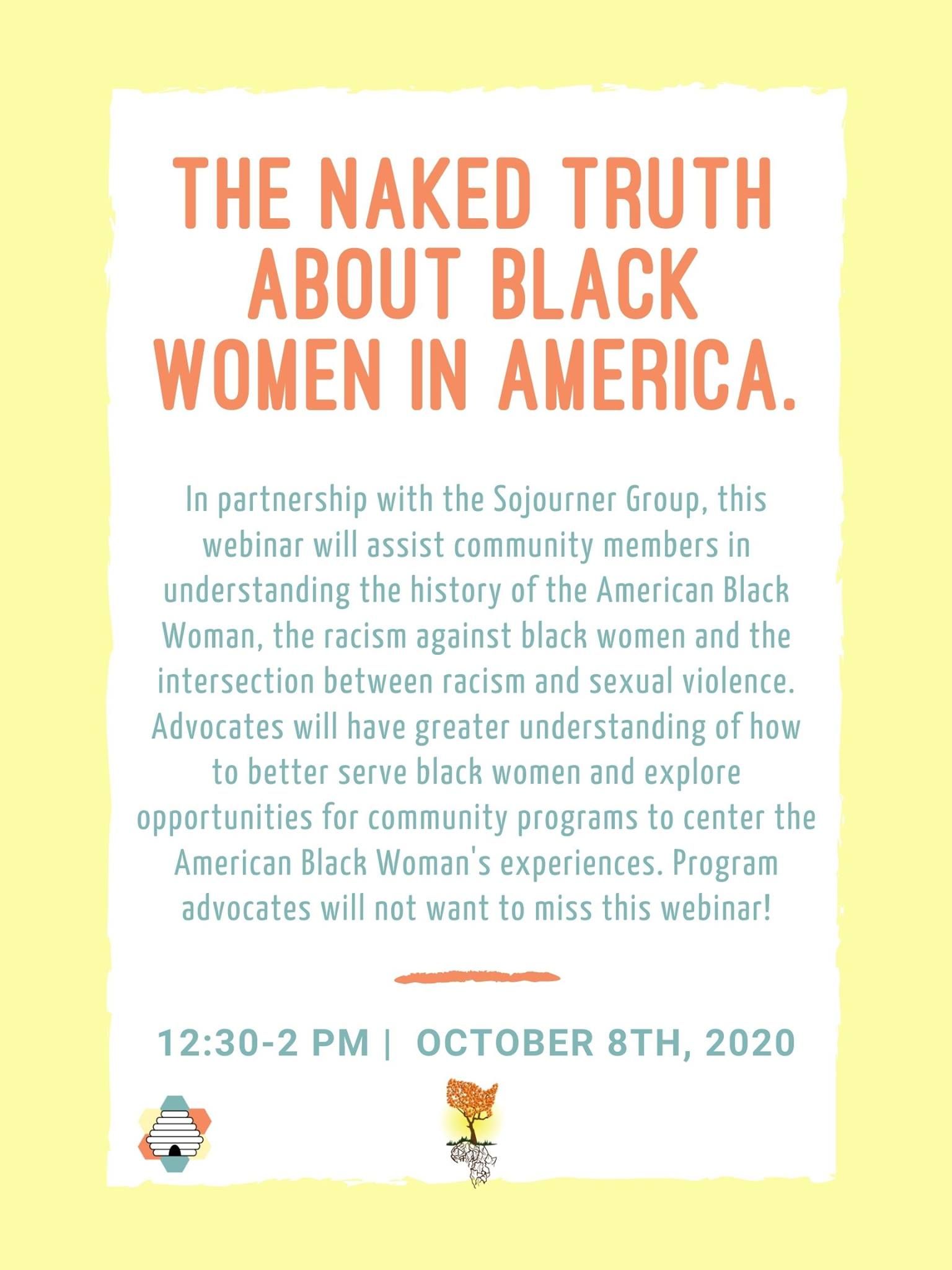 Utah Coalition Against Sexual Assault (UCASA), In partnership with the Sojourner Group, is offering this webinar to assist community members in understanding the history of the American Black Woman, the racism against black women and the intersection between racism and sexual violence.
Advocates will have a greater understanding of how to better serve black women and explore opportunities for community programs to center the American Black Woman's experiences. Program advocates will not want to miss this webinar.