2nd annual Legacy Gala | Cedar City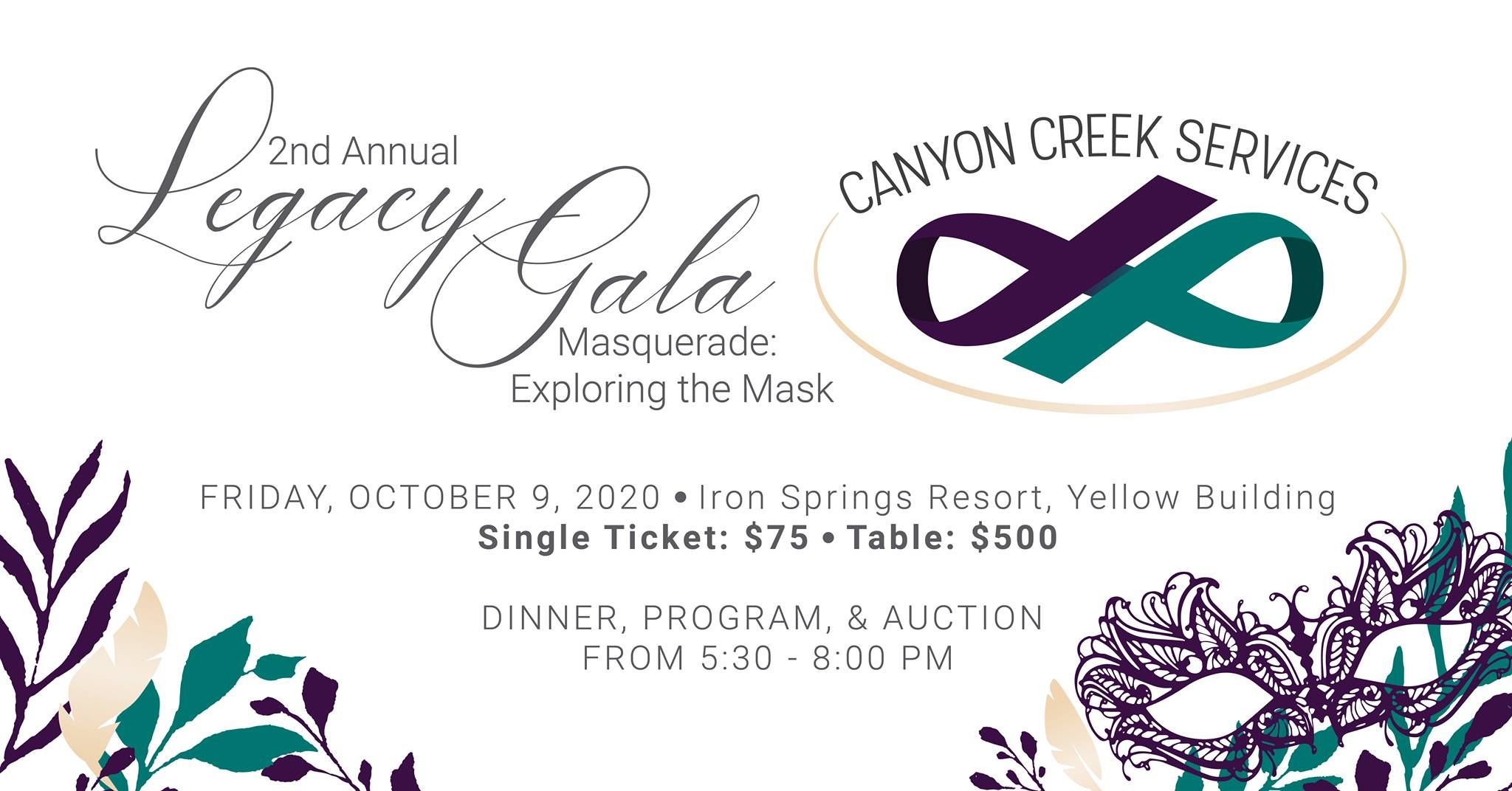 Canyon Creek Services is excited to announce their 2nd annual Legacy Gala. This year's program will be masquerade themed and held at the Iron Springs Resort.
Due to COVID, the event is "hybrid," where individuals and groups can choose whether they would like to attend the event in person or participate online.
The COVID-19 recommendation compliant in-person event will include delicious food catered by Bowman's Cowboy Kitchen, a social hour beginning at 5:30 pm, dinner along with a short program at 6:30 pm followed by a silent and live auction to end the evening.
If individuals opt to participate online, there will be access to both the silent auction as well as a livestream of the entire event granted with a virtual ticket.
All proceeds and donations will be used to make a difference for survivors of domestic violence and sexual assault and support the work of Canyon Creek Services.