Domestic Violence Service Providers
Utah domestic violence service providers support individuals and families effected by domestic violence. These services may include:
shelter
support
24-hour crisis line
temporary housing
advocacy and referral programs
counseling
transportation
---
Lethality Assessment Program (LAP) Partners
Multiple law enforcement and victim service provider agencie across the state have been trained by and have a Memorandum Of Understanding (MOU) with Utah Domestic Violence Coalition, in accordance with the Maryland model, and are implementing the Lethality Assessment Program (LAP). A list of current partners is detailed on our Lethality Assessment Program page. 
More Info/Training Request
Contact our prevention coordinator, Claire Mosby, 314-471-5304.
---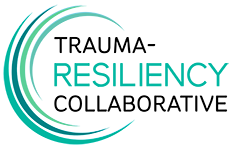 Trauma-Resiliency Collaborative
​The Trauma-Resiliency Collaborative (TRC), founded in Salt Lake City in 2014 by psychiatrist Susie Wiet, MD, is an ad-hoc and open community-interest group composed of multidisciplinary professionals and paraprofessionals, who are dedicated to raising awareness to the relationships between health and resiliency and the serious effects of trauma and violence across the lifespan.
TRC Initiatives
Collect and disseminate current information about trauma-informed and resiliency-focused practices
Sponsor defined trauma-informed and resiliency-focused projects
Mentor community change agents
Advocate for trauma-informed and resiliency-focused policies with community stakeholders and legislators
 Visit the Trauma-Resiliency Collaborative website to learn more.

A Tribal Coalition Addressing Stalking, Domestic, Sexual, Dating & Family Violence
Restoring Ancestral Winds mission is to support healing in our indigenous communities. We will: advocate for healthy relationships; educate our communities on issues surrounding stalking, domestic, sexual, dating and family violence; collaborate with Great Basin community members and stakeholders; honor and strengthen traditional values of all our relations. 
STRONGHEARTS  Native Helpline | NEED TO TALK? 1-844-7NATIVE
Visit the Restoring Ancestral Winds website to learn more.