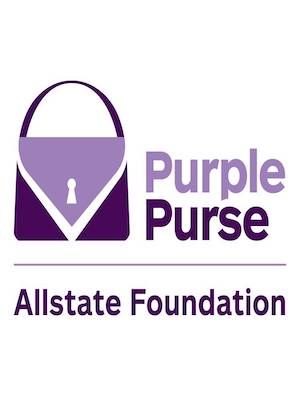 Request for Proposal #190701-ALLSTATE19-20
DATE: June 18, 2019
 
PROJECT TITLE: UDVC | Allstate Foundation Purple Purse Program
 
PROPOSAL DUE DATE: Proposals must be received by July 15, 2019 at 5 p.m. This Request for Proposal (RFP) will remain open until awarded.

ABOUT UDVC: Utah Domestic Violence Coalition (UDVC) is a private non-profit organization recognized nationally for providing expertise concerning issues of domestic and sexual violence to member programs, community partners and others in Utah. We advocate for the development of policies and practices that enhance victim safety and empowerment while raising awareness of the need for prevention and intervention.
A membership structure is utilized to ensure the voices of victims and local communities remain central to our work and mission. Membership is comprised of non-profit victim service agencies and other allied agencies across Utah. Coalition professionals provide technical assistance and training to member programs and community partners throughout the entire state. As a 501(c)3 non-for-profit organization, Utah Domestic Violence Coalition is comprised of voting members from across the state and various disciplines and a Board of Directors who are committed to creating a state where domestic and sexual violence are intolerable.

SUBJECT/PURPOSE OF RFP: Allstate Foundation Purple Purse supports the work of domestic violence coalitions and nonprofits across the country to fund financial literacy, job training and more.

ACTION REQUIRED: You are invited to review and respond to this opportunity administered by UDVC.

RFP Questions: 
Selina Gorst, Project Manager
Utah Domestic Violence Coalition
124 S 400 E, Suite 430, SLC, UT 84111
O: 801.521.5544 x 108 C: 801.824.7269 E: sgorst@udvc.org
A. ABOUT ALLSTATE FOUNDATION PURPLE PURSE
Since 2005, Allstate Foundation Purple Purse has been committed to raising awareness for domestic violence and financial abuse as a prevalent—and often misunderstood—issue in our society today. Only once we recognize and understand the problem can survivors receive the help and healing they need. Allstate Foundation Purple Purse supports the work of domestic violence coalitions and nonprofits across the country to fund financial literacy, job training and more.
The Allstate Foundation hopes to build the capacity of communities to better respond to the complex financial needs of domestic violence survivors by supporting collaborative financial empowerment efforts between State domestic violence Coalitions, local programs and other community partners.
If your organization shares this commitment to ending domestic violence through financial empowerment, you are encouraged to apply for this opportunity administered by UDVC.
B. PROJECT DESCRIPTION
UDVC will partner with two local Domestic Violence Service Providers (DVSP's) and support them through training to ensure their entire advocate team is alert to economic abuse and able to respond to survivors, as well as financially literate enough to provide appropriate referrals both inside and outside the agency. UDVC will offer regular, ongoing, technical assistance and support to identified staff within these agencies to build/enhance a financial empowerment program which would feature the following services:
Financial Education: Local program staff trained in the Moving Ahead through Financial Empowerment curriculum will host courses on a quarterly basis. An outreach plan will also be developed with the DVSP to ensure information about these courses is widely available in the community and through local partner agencies. Courses will be held at times that best meet the needs of survivors with supports offered to remove barriers to attendance such as financial assistance with transportation costs and childcare; incentives will also be available to encourage course completion. Incentives will be appropriate to the financial needs of survivors and so may assist to meet immediate needs through gift cards, for example, or support a long-term financial goal as part of the credit repair/match savings programs outlined below. If appropriate and feasible 1:1 tutoring in the curriculum will be provided if class attendance is not possible. UDVC will also actively explore and support local programs to provide classes in other languages if needed.
Financial Planning Assistance: By educating DVSP staff, increasing their financial literacy and providing them with tools from the curriculum, we aim to encourage all survivors to consider their financial situations and to see that financial stability is possible. One key activity we hope program staff can integrate into their day to day advocacy is the concept of financial planning and budgeting. While the dedicated program staff supported by the grant will remain available to all survivors, we hope that survivors will come to see it as part of a daily routine and see the difference that small changes can make.
Matched Savings: Survivors often face innumerable challenges when it comes to managing their finances and becoming economically secure after experiencing a financially abusive relationship. Many will have been told repeatedly as part of the abuse that they cannot make it "on their own". The goal in providing a matched savings plan is to support survivors to take manageable steps towards financial stability and to the attainment of goals that are meaningful to each survivor (such as meeting a security deposit, putting a down payment on a car, purchasing new furniture etc.) but which may seem unattainable without some support. All survivors who complete the Moving Ahead curriculum will be eligible to participate in the matched savings project and each DVSP can work to identify other survivors for who this plan may be appropriate. UDVC will also work with the DVSP's to develop guidelines to administer this project, including the maximum amount of match and the savings goals that would be eligible.
Credit Building/Repair: Ruined credit is common within financially abusive relationships and can be caused by the many challenges a survivor faces when they leave an abuser as they may also have to leave their place of work, local area, manage on one income, receive no child maintenance etc. A poor credit rating can be a huge hindrance to a survivor and support in addressing this issue can provide a critical foundation for future financial stability. Via this grant project local program staff can work with survivors to obtain credit reports, support survivors to enter into repayment plans with creditors and support credit repair actions by entering into match arrangements for a portion of the debt once the survivor has paid off a pre-agreed amount.
C. GRANT DETAILS
Grant Period: The grant period runs from July 1, 2019–June 30, 2020.
Grant Award: UDVC will award up to $29,625 per participating DVSP.
Budget: Applicants are welcome to propose their own budget or may choose to adhere to these budget guidelines:
$11,250 Allowance for Salaries & Benefits for DVSP Advocate working under this grant
$12,750 Allowance for Match Savings Plan
$3,000 Allowance for Credit Repair Program
$1,000 Allowance for Financial Education Course Attendance Incentives
$1,000 Allowance for Travel / Transportation for advocates or survivors to facilitate participation in the program 
$625 Allowance for Supplies & Printing
D. GRANT DELIVERABLES/REPORTING REQUIREMENTS:
Identify allstate grant coordinate within your organization. This person will be responsible &/or oversee the following aspects of the project: POC, training, case management, collecting data, reporting & overall coordination of project. by July 15th, 2019
Identified grant coordinator will attend the Allstate foundation headquarters training (August 26th - 30th 2019).
Plan, coordinate and facilitate training classes with survivors using the Allstate: Purple Purse - Financial Freedom curriculum.
Provide one-on-one case management to support financial stability, credit building & match savings.
Prepare and collect written responses and evaluations from participants on the presentation
materials, presenter, and other relevant information that UDVC may want to collect.
Successfully manage, support & plan the grant budget
Bi-weekly phone meetings with UDVC
Quarterly reporting & Annual/Final reporting
Attend initiating conference call on July 5th and August 5th 2019
Site trainings the week of September 2nd 2019 and January 6th 2020
Site visits Week of May 4th and June 15th 2020
E. APPLICANT REQUIREMENTS:
The ideal applicant (individual, agency, institution or organization) should meet the following requirements:
Have an established program that is serving victims of domestic violence.
Have knowledge of and/or experience in financial literacy and abuse.
Submit monthly reimbursement requests (with ledger detail) in a timely manner (by the 10th of each month).

Payment for work performed under this agreement will not exceed the agreed upon amount, unless additional payments are agreed upon in advance and in writing, signed by both parties.
Payments will be made to the grantee based on progress achieved.

Submit progress reports as requested by UDVC.
Furnish all equipment and supplies to perform the project unless otherwise negotiated and agreed to by UDVC.
F. RESPONSIBILITIES OF UDVC:
UDVC will be responsible for prompt reimbursement to the awarded applicant.
UDVC will offer regular, ongoing technical assistance and support to identified staff within the awarded agency to build/enhance a financial empowerment program.
G. PROPOSAL PREPARATION INSTRUCTIONS AND REQUIRED INFORMATION
In order to facilitate the evaluation of proposals and allow for the best comparisons, each proposal must include the following information presented in the order and format shown below:
PROPOSAL FORMAT (ALL COMPONENTS AND INFORMATION ARE REQUIRED)
Title Page: Include the Request For Proposal (RFP) Number in your proposal. Also include your name and/or the business name including address, telephone number, fax number, email, name of contact person and name of person with authority to sign Agreements, Employer ID or SSN. Lastly, include the date on your proposal. UDVC will not be responsible for any change in this information unless notification in writing is received.
Cover Letter: Provide a one page letter stating your understanding of the transactions to be completed and services to be provided and make a positive commitment to perform the work within the time period required.
Table of Contents: If proposal contains more than 10 pages, provide a clear identification of sections and documents in the proposal listed by page number.
Business Stability and Service Locations: Include location of office(s) and if applicable, number of partners, managers, supervisors, seniors, and other staff. Describe the range of activities performed by you or your business/firm, including capability to fulfill the specifics of the project (ie. facilities, staff, equipment, workload etc.).
Approach: Provide a clear description of the approach and method to be used for implementing the statement of work including all specific agreement terms requested.
Organization and Management: Outline tasks and work to be performed and identify the person or the project team that will complete the tasks and work identified. Subcontractors must be included if any will be used on the project and the tasks or work to be performed by the subcontractors must be stated. Please include an Organization Chart.
Production/Delivery Schedule: State the amount of time needed to complete the project and provide a milestone chart showing tasks and dates of anticipated completion.
Qualifications and Experience: Include a list of personnel to be used on this project and the qualifications of each person. For yourself and any key personnel, provide: Résumé, including education, background, accomplishments and any other pertinent information. If  personnel, employees or subcontractors have not been identified/included, detail information requested about yourself and your business.
If key personnel, staff or subcontractors will be used on the project, include a statement in the proposal to the effect that "the key personnel assigned to this project as described in this proposal will not be removed from the project without prior approval of the UDVC."
Specialized or Specific Qualifications and Experience: Include professional and company experience that are relevant to the proposed project, e.g.,. experience working closely with financial institutions to support participants in the DV program, providing financial classes
Budget Proposal: Detail the total dollar amount you do not intend to exceed for completing the project. Provide as much detail as you believe will assist UDVC in evaluating your proposal.
H. EVALUATION PROCEDURES
Proposals will be evaluated by UDVC using the following criteria:
Business stability, approach/ability to prepare transparent documentation and provide clear understandable presentations and report data: 25% (25 points)
Schedule and ability to meet deadlines, timeframes and operational/delivery requirements as requested/flexibility: 25% (25 points)
Program Outreach/Promotion Plan: 25% (25 points)
Cost(s)/Price/Budget Detail: 25% (25 points)
Total: 100% (100 points)
I. AWARD
After evaluation of all offers, if any, the project shall be awarded to the most responsive and responsible DVSP, whose offer, with price, value, availability of goods or service, quality or qualifications, and other factors considered, is the most advantageous to UDVC. UDVC reserves the right not to make any award. An award may be split between multiple programs.
To learn more about Allstate Foundation Purple Purse, visit their website: purplepurse.com