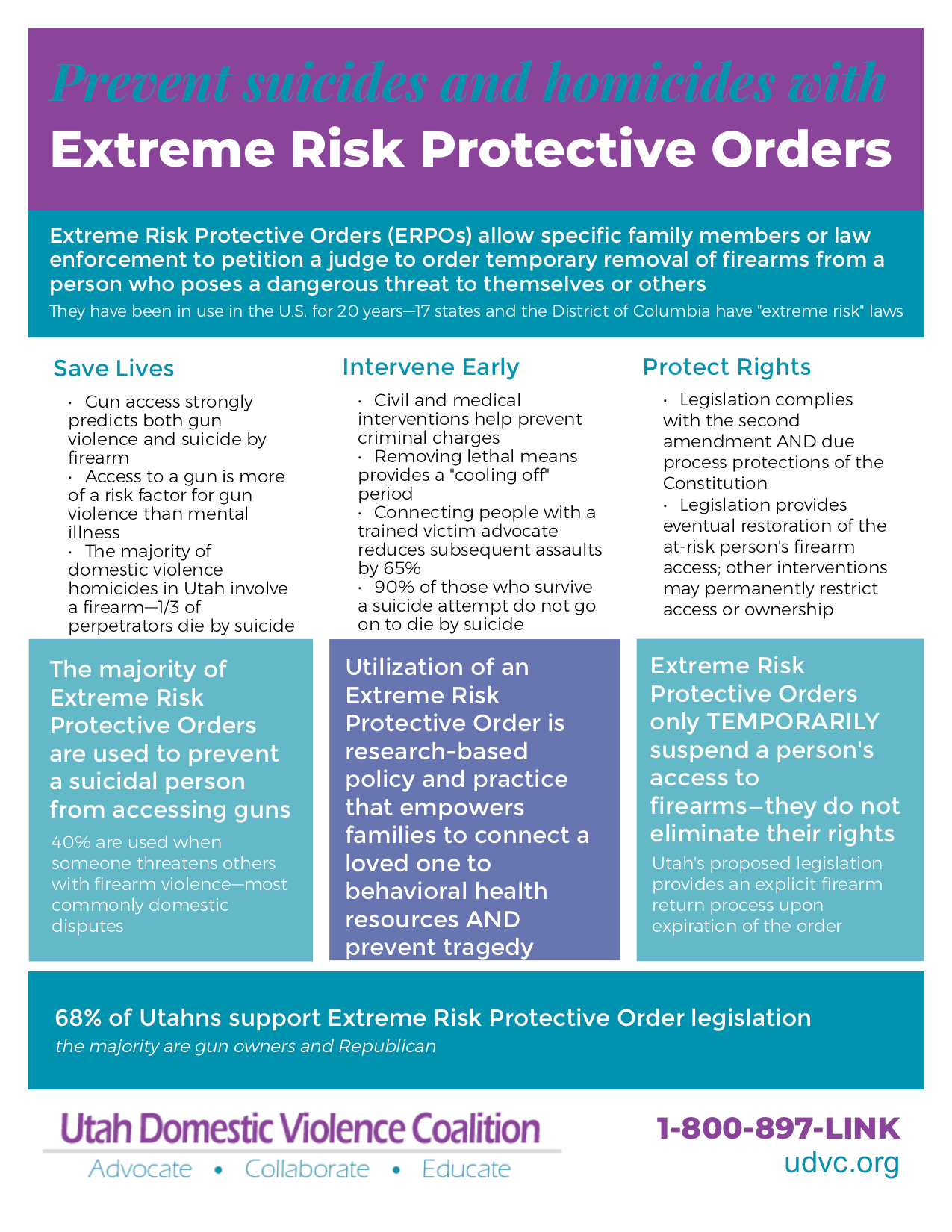 FOR IMMEDIATE RELEASE
February 11, 2020
CONTACT
Jenn Oxborrow
801-232-4441
Domestic Violence and Firearms in Utah
Salt Lake City, Utah – In the past week in Salt Lake City we have experienced three domestic violence tragedies: four deaths, two officer-involved shootings, three critical gunshot injuries—including a responding officer, and at least two children under the age of ten who have directly witnessed horrific violence in their homes. 
Access to lethal means—specifically firearms—greatly increases the risk of domestic violence related homicide. In Utah, the majority of domestic violence homicides involve a gun. These homicides, gunshot injuries, and officer-involved shootings can and should be prevented. 
"Urgent intervention is needed," said Executive Director Jenn Oxborrow. "Utilization of an extreme risk protective order could help prevent such tragic shootings and lower the number of firearm deaths in Utah." 
Extreme Risk Protective Order legislation is favored by the majority of Utahns because it is seen as a means to save lives and safely remove firearms from those who may be a threat to themselves and/or others. The legislation is a priority for Utah Domestic Violence Coalition, its member providers, Utah Chiefs of Police Association, and multiple community partners. 
Proposed domestic violence related legislation, including Extreme Risk Protective Orders, will be discussed at a press conference today, February 11, noon, at the Utah State Capitol, Senate Building, First Floor, Kletting Room. 
###